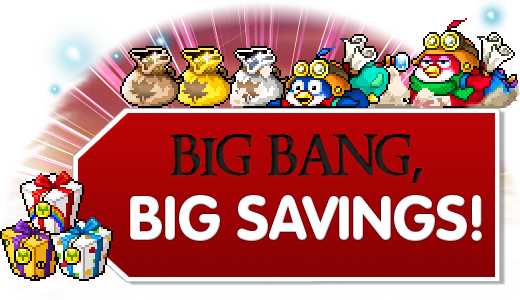 With the Big Bang finally here, we're kicking things off with brand new incredible offers! One of a kind packages, new allies to help in your questing, and even the return of the original Meso Sacks! Check out all the new offers!
Alice and Thomas
Please greet two new permanent allies in the Cash Shop, standing on call should you need their help!
Thomas will gladly meet you anywhere on the world map to deliver certain available quests.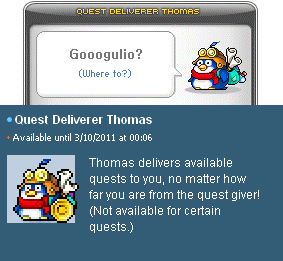 Alice, on the other hand, is proud to pick up your quest items and drop them off to the NPC who requested them. All without having to leave your training area! What convenience!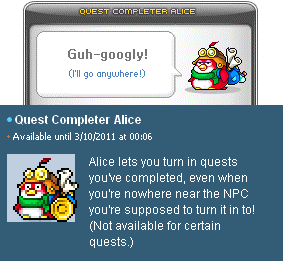 Big Bang Packages
(Available in the Event Tab from 12/7/10 – 1/5/11)
Whether you're a returning MapleStory veteran or a brand new adventurer, we have excellent new packages that will get you on your feet in no time. All the essentials are here at great discounts: 2x Drop Coupons, Teleport Rocks, Safety Charms, even the coveted permanent Transparent Hat! Save lots of NX with these offers!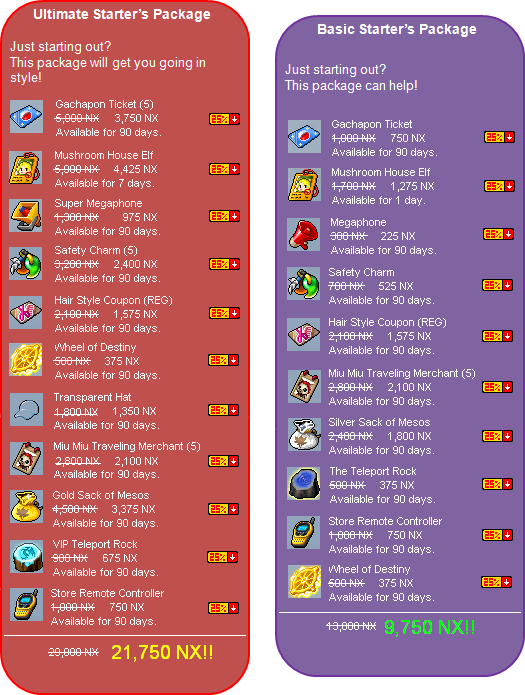 Available to lv. 15 – 49 characters only.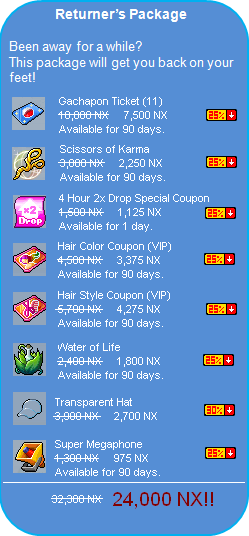 Available to level 50+ characters only.
Meso Sacks
(Available in the Event Tab from 12/7/10 – 12/20/2010)
They're back! The classic Meso Sacks are back and ready for the taking! Buy an entire cache of Mesos for an extremely low price!


These deals are incredible, and they're only here for a limited time. Check them out, pick your favorites, and get ready for the Big Bang!
Are you ready? Get some NX today?
Looking for more good stuff? Try this FREE NX offer!